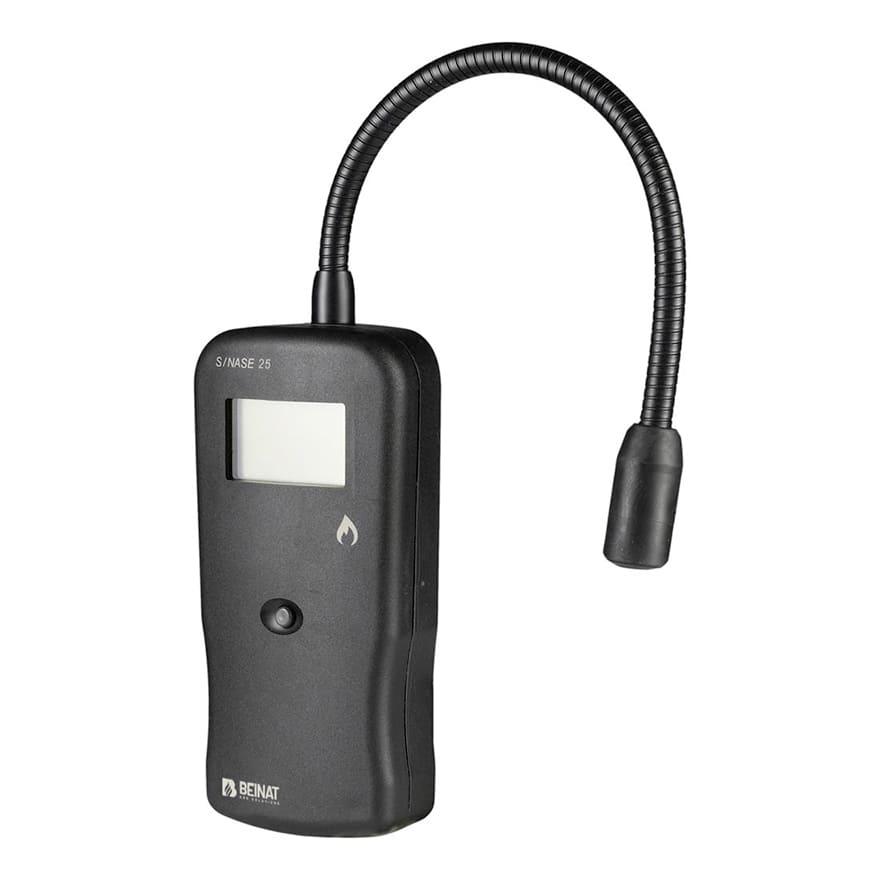 NASE25/S - NASE30/S
Portable gas leak detector
Since the human being discovered the GAS, he has noticed its usefulness and since then he uses it for cooking, warming, and today in the industrialization.
But he has also discovered its dangerousness. To carry it the common people turn to technicians who need to be assured that their work is free of dangers To do this we need a reliable and secure control tool.
The BEINAT S.r.l. with its prestige that for over forty years distinguishes it and from the concept "equipment fitness" has created the portable gas leak detector NASE25/S – NAS30/S
Explosive Gas Detection
Reading from 3% to 100% of LEL. with a resolution of 1% of LEL.
The NASE25/S – NASE30/S reading can also be performed in a low lighted environment as the display is backlit.
Battery power supply: 3 VDC ± 10%
Battery type: AAA alkaline
Battery life: About 6 hours
Explosive gas report referred to methane
Detection sensor: Semiconductor
Measuring range: 0% – 99.9%
Sensor range: 500 – 10000 ppm (GPL)
Resolution: 1% FS
Response time: 0.5 "
Flexible length 25 cm
Multicolor LCD display: Current view
Measures: 65x135x35
Weight: 250 gr
The perfect partner for the wholesaler
For years, Beinat is your company's trusted partner: its products are 100% guaranteed and its reliability allows a constant turnover within your warehouse. The study of our products allows obtaining advanced equipment capable to meet all needs. Our quality certifications and warranty
CONTACT US
Our quality and guarantee certifications
The importance of quality policy
The goal has always been to provide products that meet the customer's needs, through continuous performance improvement and with a full commitment.