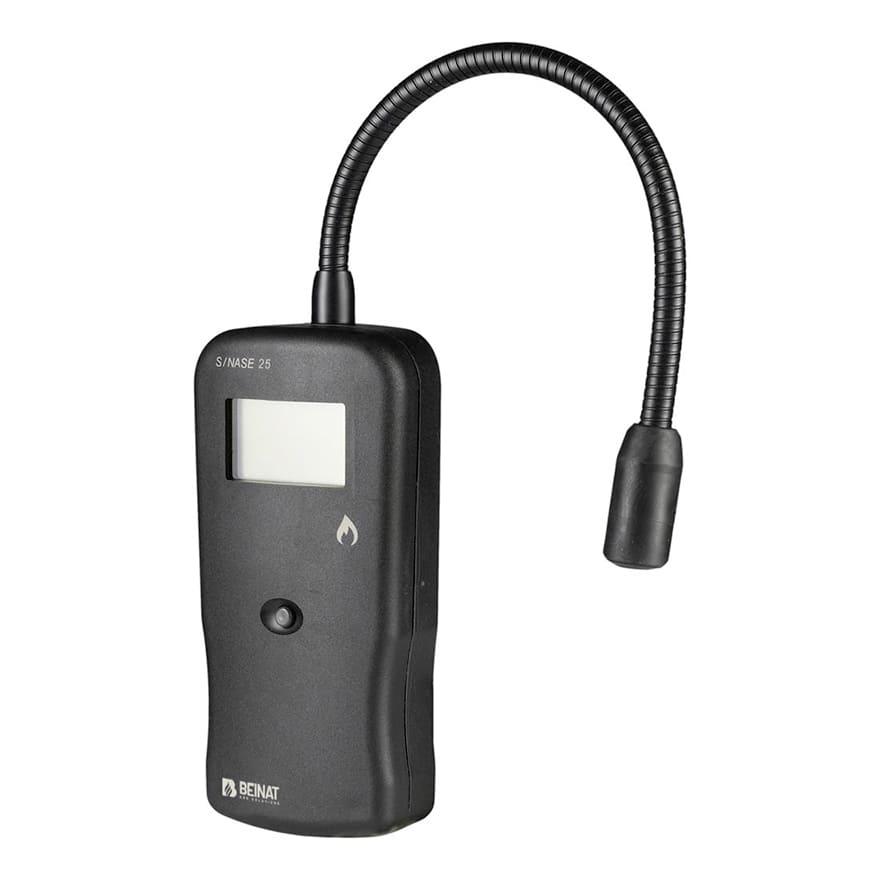 NASE25/K - NASE30/K
Portable gas concentration gauge
Its precision in detecting this gas is due to an optical fluorescence sensor, the response of which is managed by a microcontroller. The percentage of oxygen present in the air is constantly shown on the display promptly informing you of the danger threshold.
The NASE25/K, portable Explosive Gas Concentration in the ambient Gauge detection accuracy is due to the Catalytic sensor. Thhe sensor is managed by a microprocessor whose function is to perform a self-calibration, to allow maximum precision during the measurement.
During the measurement of the dispersed gas the instrument emits an acoustic signal, modulated in frequency according to the gas quantity found, and to read directly on the display the concentration of gas present in the ambient.
Reading from 5% to 100% of LEL. with a resolution of 1% of LEL.
The NASE25/K reading can also be per formed in a low lighted environment as the display is backlit.
Power supply LiPo battery: 3.7 V.cc incorporated
Test consumption: 80 mA
Standby consumption: 150uA
Battery autonomy: about 8 hours
Battery charger: Via USB port from PC
Battery charger: External 5 V. cc 350mA
Charging time: 7 hours / li>
Detection sensor: Catalytic
Measuring range: from 3% to 100% LEL
Resolution: 1% FS
Response time :: 0.5 "
Flexible Length: 25cm
Multicolor LCD display: Current view
Measures: 65x135x35
Weight: 250 gr
The perfect partner for the wholesaler
For years, Beinat is your company's trusted partner: its products are 100% guaranteed and its reliability allows a constant turnover within your warehouse. The study of our products allows obtaining advanced equipment capable to meet all needs. Our quality certifications and warranty
CONTACT US
Our quality and guarantee certifications
The importance of quality policy
The goal has always been to provide products that meet the customer's needs, through continuous performance improvement and with a full commitment.