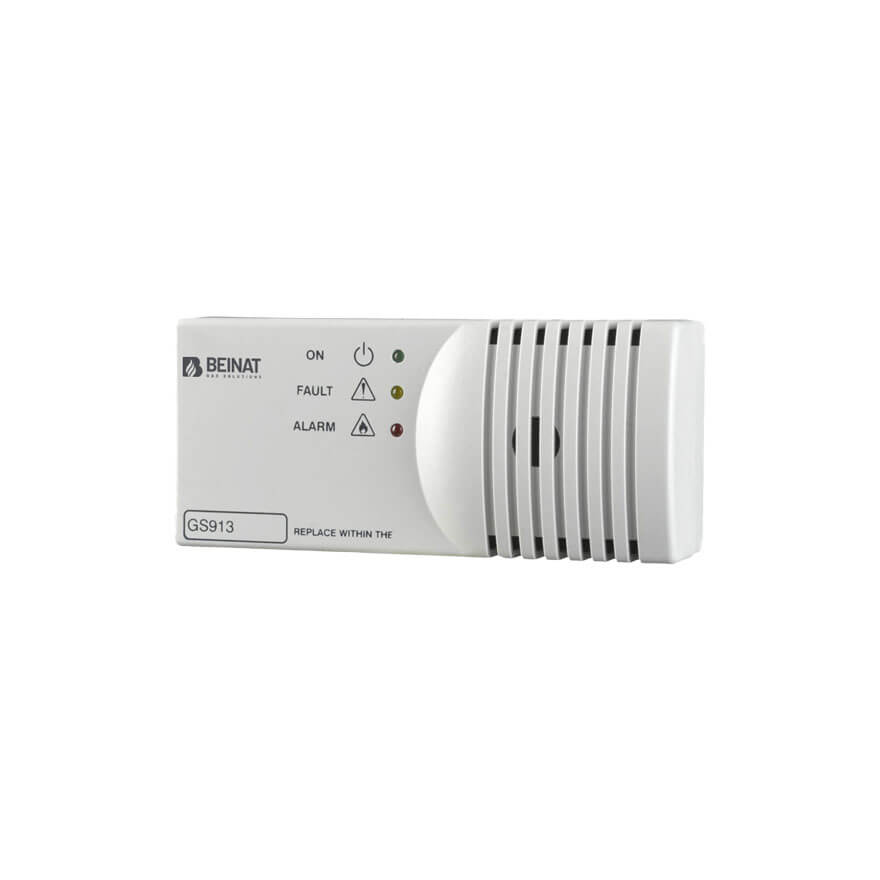 GS913
Explosive gas detector for caravans, campers and boats
The household gas detector GS913 detects through the Semiconductor , the presence of explosive gas such as Methane, LPG or narcotic gas The detector is tested and calibrated to 10% of L.E.L.
Through the built-in relay, the GS913 can activate: solenoid valves, sirens, and any other device alarm A series of technical features make this gas detector extremely versatile, reliable, accurate, and safe. through an internal jumper it is possible to select the relay impulse functioning, to connect manual reset solenoid
valves, or the continuous functioning, to activate class "A" solenoid valves and sirens.
Primary power supply: 12 VDC ± 10%
Absorption: 1W
Alarm relay: In exchange
Sensor: Semiconductor
Explosive alarm: At 10% LIE
Narcoticising alarm: At 20% LIE
Degree of protection: I P 3 0
Installation: Wall mounted
Dimensions: 112 x 50 x 37
Package Dimensions: 122 x 60 x 45
Weight: 100 grams approx.
The perfect partner for the wholesaler
For years, Beinat is your company's trusted partner: its products are 100% guaranteed and its reliability allows a constant turnover within your warehouse. The study of our products allows obtaining advanced equipment capable to meet all needs. Our quality certifications and warranty
CONTACT US
Our quality and guarantee certifications
The importance of quality policy
The goal has always been to provide products that meet the customer's needs, through continuous performance improvement and with a full commitment.