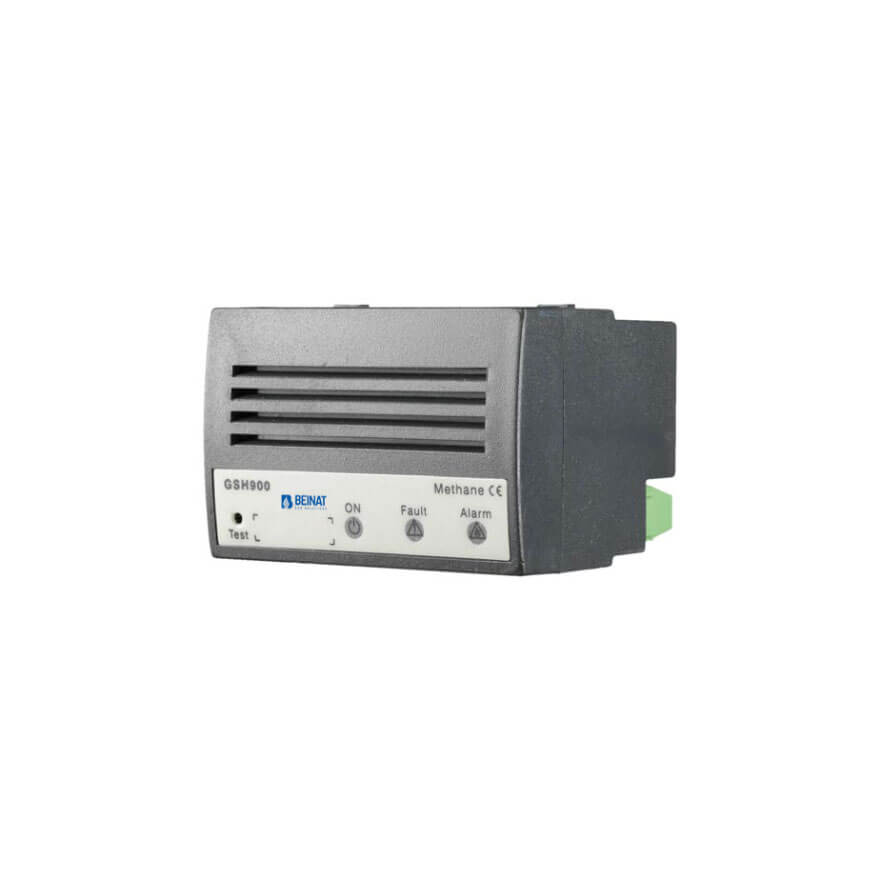 GSH900
Embedding explosive gas detector for civil use
Using the catalytic sensor, the GSH900 detector detects the presence of explosive gas such as: Methane o LPG, with trip sensitivity calibrated at 10% of L.E.L. According to the CEI 216- 8 Norm of 2005, the detectors are trigged by a specific combustible gas concentration in the environment. The detectors should tolerate common vapours and interfering substances usually present in household environments, and guarantee a high stability with temperature and humidity variations. A series of technical features make this gas detector extremely versatile, reliable, accurate, and safe.
Power supply: 230/240 VAC 50/60 Hz
Absorption: 1W
Alarm relay: In exchange
Sensor: Catalytic
Alarm threshold: at 10% LIE
Protection degree: IP42
Installation: Recessed on 503 boxes
Dimensions: 65x45x50 3 modules
Adaptable plates: Living, Ave, Vimar Idea
Size Conf-: 100x130x95
Weight: approx. 200 grams
The perfect partner for the wholesaler
For years, Beinat is your company's trusted partner: its products are 100% guaranteed and its reliability allows a constant turnover within your warehouse. The study of our products allows obtaining advanced equipment capable to meet all needs. Our quality certifications and warranty
CONTACT US
Our quality and guarantee certifications
The importance of quality policy
The goal has always been to provide products that meet the customer's needs, through continuous performance improvement and with a full commitment.