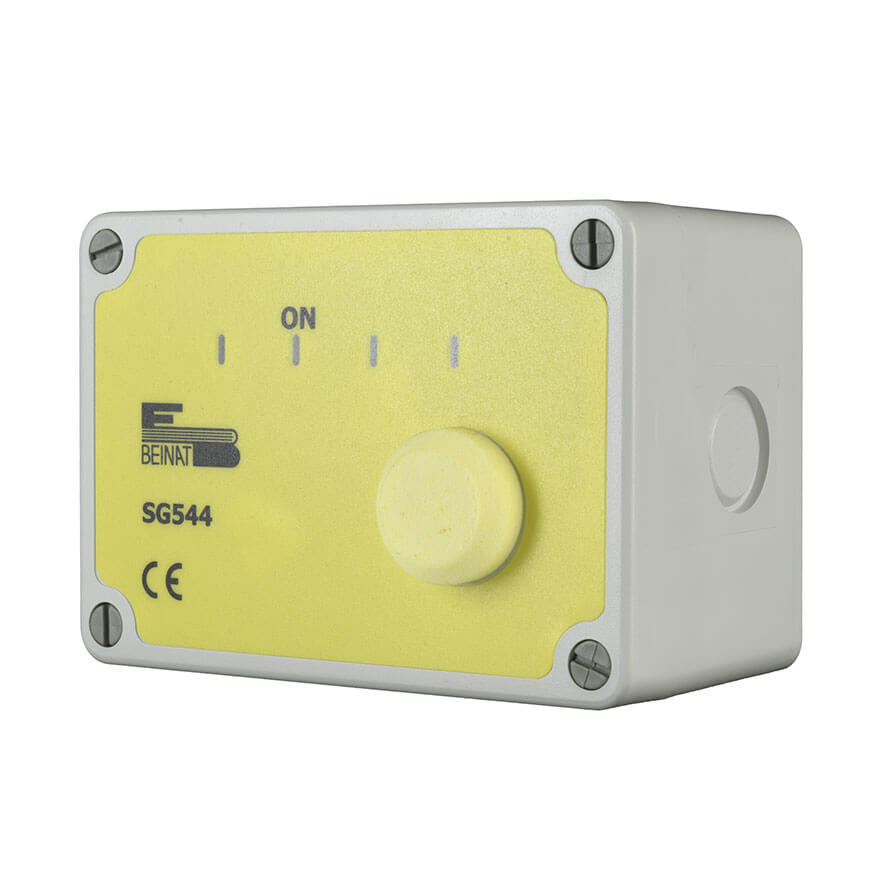 SG544
Conventional explosive gas sensor for tertiary use. IP44
The sensor is a Catalytic gas detection unit detects the presence of esplosive gas such as Methane or LPG. The sensor provides a signal of alarm to the control unit to which it is connected with a sensitivity of intervention calibrated within 20% of the LEL. The protection degree that is provided allows the use even in critical conditions of moisture, dusty environments and where the norms require, making it ideal for its use in industrial environments.
Power supply: 12 ÷ 24 V. cc ± 10%
Consumption: 1.5 W max @ 13.8V
Exchange alarm relay: 10 A SELV
Sensor: Semiconductor
Alarm threshold: 300ppm
Output signal: 4 ÷ 20 mA on 220 Ohm
Test socket for: TS1008
Compatible ECUs: GS-300Mc – BX444-Mc – BX308xp -BXI316xp
Working temperature: 50 ° C
Enclosure and protection: ABS – IP55
Size: 78x114x58
Package Dimensions: 197x122x67
Weight: 270 grams approx.
The perfect partner for the wholesaler
For years, Beinat is your company's trusted partner: its products are 100% guaranteed and its reliability allows a constant turnover within your warehouse. The study of our products allows obtaining advanced equipment capable to meet all needs. Our quality certifications and warranty
CONTACT US
Our quality and guarantee certifications
The importance of quality policy
The goal has always been to provide products that meet the customer's needs, through continuous performance improvement and with a full commitment.