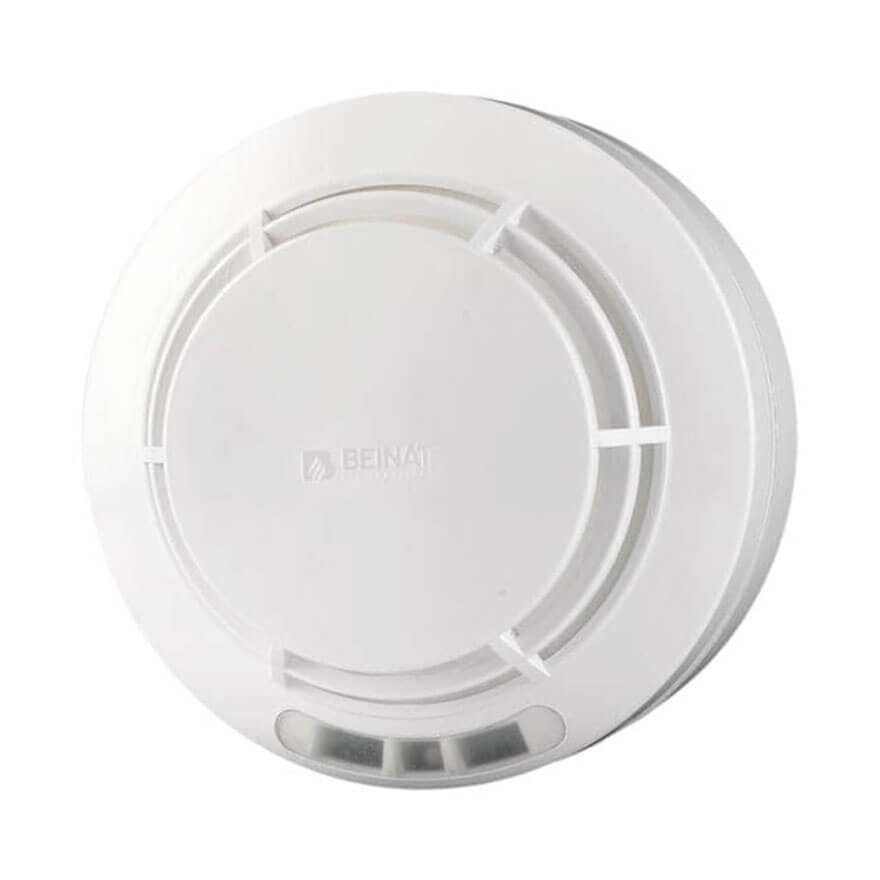 SGF101
Addressable stand-alone sensor for different types of gas, wall and attic. IP64
The stand-alone addressable sensor SGF101 through sensors catalytic technology detects the presence of Gas Methane. The sensor is managed by a microprocessor which allows execution of a self-diagnosis and therefore an automatic calibration, in order to always have the maximum detection accuracy. The self-calibration allows the probe to adapt in difficult environments and variable temperature avoiding false alarms due to anomalous events.The sensor integrates the transmission of the gas being monitored through a serial RS485
Furthermore, with this sensor it is possible:
1) To select the working range to 20% of the LEL or 100% of the LEL
2) To select the positive safety of the relay.
Test: to perform a precise and self-certified test, use the TS1008 instrument, which also serves to carry out the annual check.
Power supply: 12 VDC ± 10%
Absorption: 90 mA in operation, 110 mA in alarm Max @ 13.8VDC
Signals: green light for regular operation, yellow fault light, red alarm light
Sensor: Catalytic
Detection: Natural Gas
Working range of the sensitive element: 0 ÷ 100% of the LIE
Alarm detection: 0 ÷ 20% of the LIE
Data transmission signal: RS485 serial protocol BUSRTU mod
USB test socket: TS1008
Detector accuracy: +/- 1% FS
Long term drift in clean air: <± 3% LEL
Autozero procedure: Included in the software algorithms
Response time: <10 "
Waiting time (warm-up time): 1 minute
Room temperature control: Compensated by micro
Operating temperature: from -10 ° C to + 50 ° C
Operating humidity: 0-90% non condensed
Usable control units: BXI32
Probe connection cable section: 1 mm per 100 m
Installation: ceiling or wall
Anti-extrusion protection: included
Probe body material: Self-extinguishing polypropylene VDE0471
External protection degree: IP64
Overall dimensions of the container: diameter 90 mm
The perfect partner for the wholesaler
For years, Beinat is your company's trusted partner: its products are 100% guaranteed and its reliability allows a constant turnover within your warehouse. The study of our products allows obtaining advanced equipment capable to meet all needs. Our quality certifications and warranty
CONTACT US
Our quality and guarantee certifications
The importance of quality policy
The goal has always been to provide products that meet the customer's needs, through continuous performance improvement and with a full commitment.